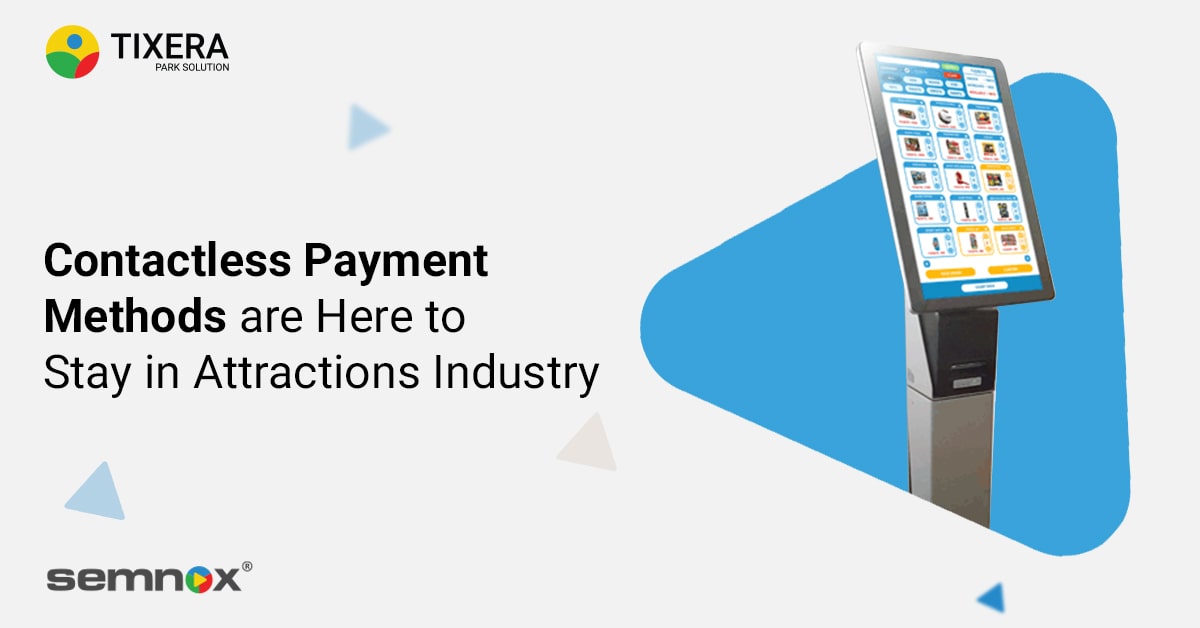 Contactless Payment Methods are Here to Stay in Attractions Industry
Contactless Payment Methods are Here to Stay in Attractions Industry
The amusement and recreational leisure industries were always moving towards more efficient and modern points of sale systems and methods of payment, but there's no doubt that the pandemic fast-tracked this transition, and the evolution of many other solutions. Further than increased efficiency, revenue and customer satisfaction is also up – which is a sigh of relief to the hard-hit attractions industry that had to close their doors for months on end. Continue reading to see our top four reasons contactless payment methods have become beneficial to the attractions industry.
Reduced cash handling
Aside from the newer founded dislike of cash due to germs and frequent contact, contactless pay methods can also save your facility money over time. After the initial investment of the cashless card systems for your amusement park's point of sale system, you will find that your facility will have less human error and decreased risk of fraud. Employees can count wrong in times of giving change back to a customer, or guests can both knowingly, or unknowingly, give fraudulent bills. Both resulting in deficits for your facility.
Guest peace of mind
Guests don't want to worry about losing cash, wallets, or keys for a locker with Tixera's cashless management software. With the option of wristbands, key chains, and stickers, guests can use the barcodes or QR codes for their every purchase, without worrying about things falling out of their pocket on rides, or getting wet from waterslides. Plus, these non-transferable solutions will prevent unwanted access, promising secure transactions.
Increased spending patterns
In addition to guests not worrying about losing their payment method, cashless payment systems have also been found to encourage more spending per person on average than compared to theme parks with only cash and card systems. Because the motion of scanning their wristband is much simpler than the act of searching for a wallet in a bag, guests tend to spend more money by acting on impulses.
Time efficient
Counting cash in terms of giving change back to a customer, and even at the end of the night of each register, all add to overhead operating costs. These transactions all take longer, which in turn causes longer lines for guests, which can diminish customer satisfaction. When guests can recharge or add credits from the comfort of their mobile devices, or walk up to a self-serve point-of-sale kiosk with a simple wave of a hand, they'll spend more time enjoying themselves. No contact is necessary! Contactless solutions are only increasing in popularity across all industries. They've definitely made an impact already in the leisure and attractions industry and there's always something new evolving on the horizon to look forward to. Tixera is a solution suite from Semnox — the global leader in technology solutions for the entertainment and leisure industry.
Contact us
today to set up a demonstration, or to learn more about our solutions.