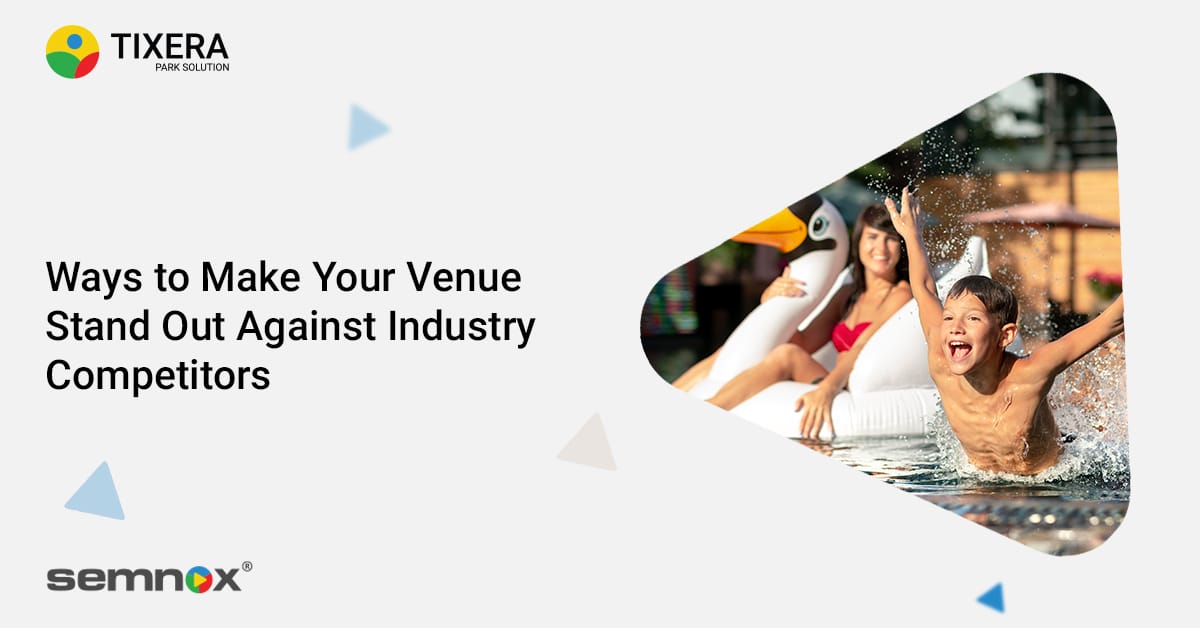 Make Your Facility Stand Out Over Industry Competitors
Make Your Facility Stand Out Over Industry Competitors
In the world of entertainment, guests often have high expectations. They plan a trip to your water park or theme park to experience fun, leisure and recreation – and you must meet these expectations to succeed. Your customers need to be certain that your facility is the top choice for fun, but how can you ensure you stand out from the rest of the competition?
We have a few useful tips so your park can rise above the competition and grow your business.
Prioritize Customer Service
When looking to set yourself apart from other businesses, amazing customer service can go a long way. Making customer service a priority improves the experiences of current guests leading to stronger retention rates and can also help attract new customers. Word of mouth is one of the most powerful means of building your amusement park's reputation. Happy customers are much more likely to recommend your park to their family and friends. They are also more inclined to come back and visit, and if you have a strong loyalty program in place through your park management software, you will be able to customize offers that keep them returning!
Create a Strong Brand Identity
A brand identity goes beyond simply the name of your business/facility. Brand identity includes the consistency of your company's logo, color palette, values, visual branding both in person and digitally, and even the tone and means of communication across the board. This consistency helps your brand be more readably recognizable by your customers. The more they know and see your brand, the more customers will trust and return to your facility and business. Things that help with consistency in brand identity include cohesive graphics and advertising pieces in your color palette and unified technology systems throughout your facility – like Tixera's theme park digital signage that can be customized, managed, and scheduled to your facility's look and needs.
Utilize Innovative Technology
In today's fast-paced world, everyone is always looking for the newest and shiniest updates and inventions. A great way to stand out against your competitors is to have custom amusement park management software from a company that is a global leader in water park solutions and amusement park software – like Semnox and Tixera. Updates are regularly sent out to Tixera partners, whether it is regarding fixes, new integration capabilities, or enhanced reservation processes. You'll never be behind on waves of technology when it comes to line queue management, self-service kiosks, or electronic lockers.
Through the use of an amusement software like Tixera, your guests will create unforgettable memories at your venue while Tixera helps make your business more resilient and your staff more productive. Tixera is a solution for outdoor amusement venues such as Adventure Parks, Amusement Parks, Water Parks, Zoos and Aquariums. To learn more about the top water park solutions, theme park reservation systems, and amusement software, contact Semnox today.