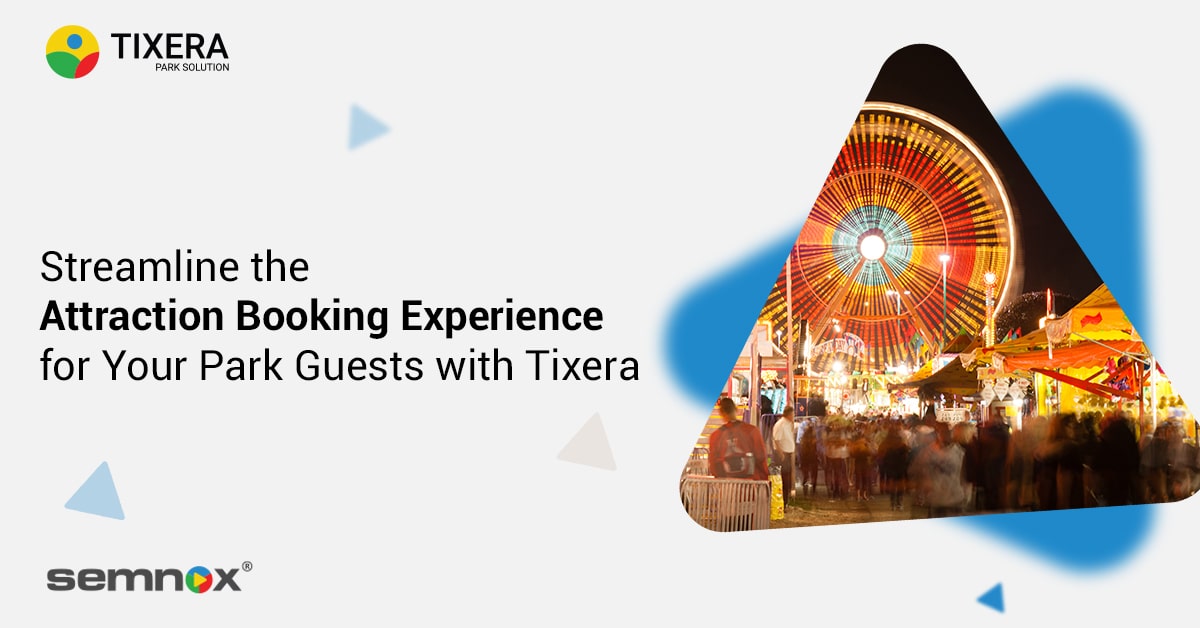 Streamline the Attraction Booking Experience for Your Park Guests with Tixera
Streamline the Attraction Booking Experience for Your Park Guests with Tixera
Amusement venues and parks often feature attractions like a unique roller coaster, thrill rides, a musical show, a 3D Show, a Laser Show, etc. These attractions are the highlight of the venue and are usually in high demand from guests! Therefore, park operators need to plan attraction bookings systematically, creating scheduled shows with limited seating capacity.
To meet this requirement, Tixera offers integrated attraction booking software that helps you create a streamlined experience for your guests! 
Simplified Slot Bookings for Amusement Venues
The Tixera attraction booking software is perfect for any venue that needs to manage access based on time slots. Guests can quickly book slots online and the staff can make bookings for walk-in guests. The software allows an unlimited number of attractions to be set up within your venue. Once set up, you can get a real-time view of the available capacity of the specific attraction and time slot.
Tixera allows you to define an attraction or 'facility', along with its seating capacity. Guests can then book the attraction based on time slots and seats available. 
For example, let's say that there is an hour-long Live Laser Show with a seating capacity of 100 scheduled for 3 slots — 7 PM, 8:30 PM, and 10 PM. When the guest chooses the attraction booking, they will be shown the three slots (or the available slots). They can choose their preferred slot and complete the booking. The validation of tickets is done at the entrance of the park or at the facility itself. 
Capacity Management for the Venue as a Whole
While you can prevent crowding at a particular attraction by creating time slot-based access, you can also use the system to create a capacity restriction for your venue as a whole. You can then control the influx of visitors by defining time slots and the capacity for each slot. This feature is particularly useful for venues amidst the COVID-19 pandemic. 
Creating a Holistic Experience for Your Guests With Tixera
Tixera allows you to include attractions as part of a combo pack along with food and beverage items. This offers guests maximum value for money and helps create a holistic experience that will have them coming back for more! 
Looking for a comprehensive solution to manage your amusement venue? Why rely on multiple vendors when you can get the complete solution to manage it all from one place? The Tixera amusement park and attraction software is an integrated platform that includes a multi-channel ticketing system, access control products, comprehensive CRM software, self-service kiosks, maintenance module, as well as RFID wristbands, lockers, and readers! 
Excited to try out the attraction booking software at your amusement venue? Upgrade to the Tixera today —  email us at sales@semnox.com or call us!