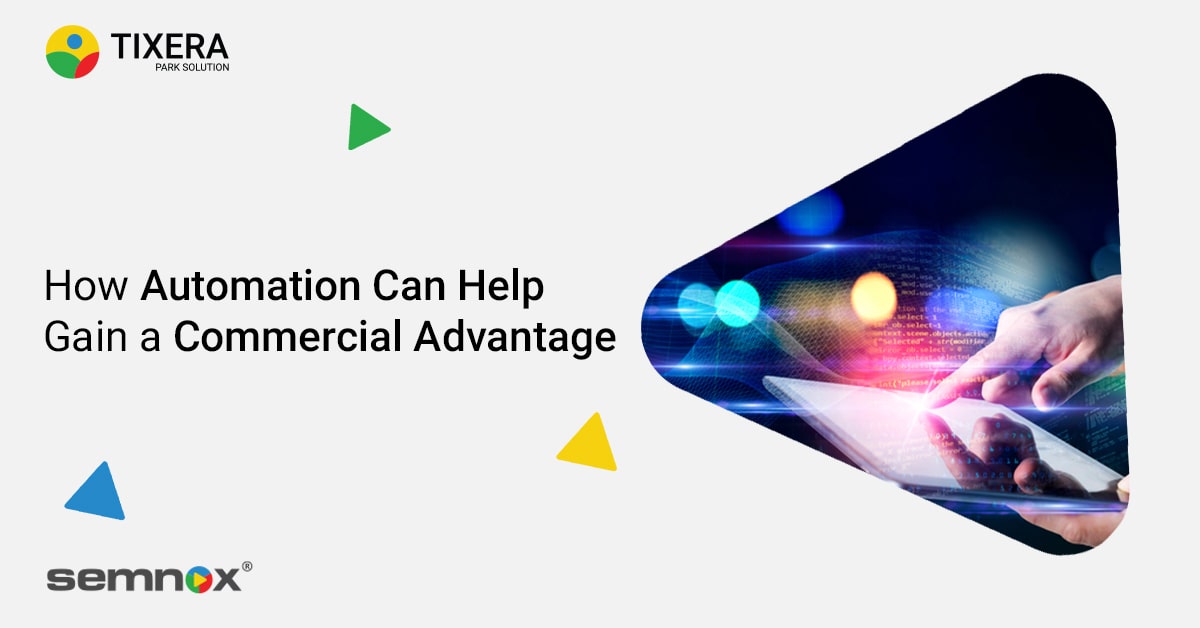 How Automation Can Help Gain a Commercial Advantage
How Automation Can Help Gain a Commercial Advantage
Customer experience is a popular phrase today. It's all about making sure your customer is not just satisfied with your service but walks away feeling that it was a pleasant one. The experience you provide your customer will determine their loyalty to your company versus the competition. The way your customer perceives your brand is the key to scaling your business growth and revenue.
The secret to is to make sure it is effortless for your customers, especially families, to have a positive experience. Automation in business is needed to enhance customer experience. By adding automation to your business operations, you will undoubtedly take the competitive advantage!
Today, we'll discuss how you can scale your business's amusement park pos system using Tixera's theme park pos software.
Why Theme Park POS Software Matter
If you're in the amusement park industry you know that there are several areas designed within the park that customers, especially families, interact with, leaving room for customer disappointment if interactions are not seamless. It is essential that you use technology to power the best customer experience possible.
To do this, you need to implement a customer experience strategy-planning for how your customer will encounter each interaction in your amusement park. Keep in mind, digital automation and seamlessness are what customers expect!
Tixera, created by Semnox the industry market leader, is an integrated POS management system, which means that it is a fully automated single platform for managing the entire operations of your business.
Our amusement park point of sale (family entertainment centre) enables you to automate everything from ticketing to retail and F&B sales. The software can also take the weight off guest shoulders by providing a cashless management system using RFID tags. RFID tags can be used for all transactions at any of the amusement park touchpoints including lockers, rentals, restaurant food, and merchandise.
By integrating Tixera's amusement park pos system within your amusement park you will ensure smooth and seamless business operations. By using this innovative technology, you will be creating unforgettable memories-excellent customer experience!
Why Choose Semnox As Your Amusement Park Point of Sale?
You should choose Semnox as your amusement park point of sale because it offers organized solutions, enhances employee productivity, and upgrades with technological advances.
Organized Solutions
"We chose to work with Semnox to adopt a cashless solution after seeing their 360° solution at some amusement parks in the UK. We are keen to utilize all the solutions that Semnox has to fully automate our parks," explained Bernard McCormick, Owner of Funtasia Theme Parks. "The implementation that was carried out in phases has been very well-planned and executed. Semnox has been able to provide solutions for different kinds of business operations at Funtasia."
Streamlining Employee Productivity
Using automated technology allows you to streamline simple daily tasks that would otherwise need to be completed by an employee. This allows your employees to be more productive and have more time to provide excellent customer service to those in your park. As an operator, you won't have to worry about time consuming tasks and have reassurance that with the artificial, machine-learning technology will reduce the chance of an error.
Regular Updates
Another thing to consider in an amusement park software system is the ability to upgrade as technology rapidly changes. Tixera is not only the top-of-the-line amusement park software now, but the system will continue to be highly advanced because it regularly updates and adds new integration features as they develop. By using Tixera amusement park software the possibilities of your business' future are not limited to expansion. Giving your business endless opportunity to take the competitive advantage and reap the revenue reward.
Automate Your Business' POS Today
Digital automation is inevitable for any business, so automate now. Tixera's powerful theme park pos software equals excellent consumer experience which is a game changer for all amusement parks.
Ready to get started? Tixera's expert team handles dozens of Change Management projects for Amusement Parks all over the world. Whether these parks are small or large, the transition is always executed in the most professional & efficient manner.
Our theme park pos software and amusement park point of sale have helped many businesses automate various processes, increase business, and scale revenue.
Contact Tixera today.