Amusement Centers using Semnox's Parafait/Tixera can Now Offer Subscription Products to Their Customers
Amusement Centers using Semnox's Parafait/Tixera can Now Offer Subscription Products to Their Customers
Semnox's suite of products for FECs, parks, and F&B segments has, in its latest Falcon release, included the capability to sell recurring memberships, also known as subscriptions. This addition is aimed at providing an opportunity for business owners to acquire a safe zone of recurring income, and a push to relook at how they sell their products and increase their value proposition for their loyal customers.
For businesses where the income is based on foot traffic and customer retention, selling your product on a subscription basis is a very wise decision that a business can make. As per the Subscription Economy Index (SEI) report, a well-acclaimed report that measures the growth in the volume of business for subscription-based products and services, the subscription economy has grown over 435 percent in nine years. This is a clear indicator that customers are now more open to the use of subscription-based products, which has especially increased due to the ongoing pandemic situation around the globe.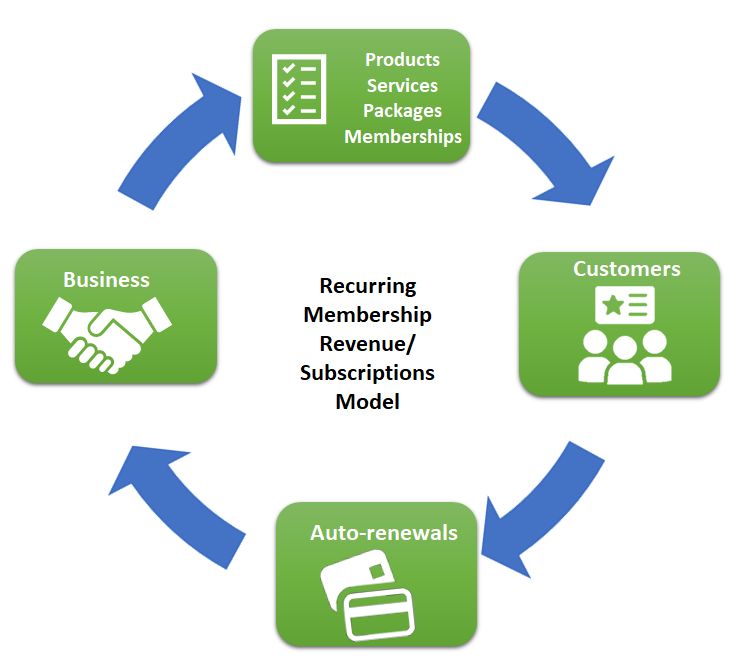 For a venue's subscription offer to be successful, there are two key elements. One is the value the venue can give the customer, and the other is the ease with which the customer can confirm they want to continue. If that process gets cumbersome, it demotivates the customer and becomes an additional effort for the management to track and spend effort on. This is where systematic recurring billing solutions can help.
Semnox's capability to sell products on a subscription basis to its customers supports the following features:
One-time payments for the entire subscription cycle or payment at the beginning of the subscription cycle.
Auto-renewals and manual renewals for subscriptions.
Provision of a free trial period at the beginning of the subscription and a grace period for renewal of expired subscriptions.
Pause and resume subscriptions
Automatic reminders to customers for renewal
Detailed analytical reports to track the subscriptions
These features and automation give venue operators immense capabilities to run successful subscription offerings by reducing the manual efforts of tracking and reporting and staying in touch with guests with easy reminders and offers.
"Introduction of Recurring Memberships as an offering is another step in our direction to make the customer experience better while providing venues with more options to expand their revenue streams. While all the venues understand the value of retaining their existing guests, they struggle to offer easy ways for the guests to continue. The recurring membership is a very powerful capability for the venues that will see a significant adoption from the guests as well. We are sure this will be a great value-add to businesses", says Ashish KS, Group Client Manager, Semnox Solutions.
About Tixera:
Tixera is a product from Semnox, specifically focused on theme parks, water parks, amusement park management, and other outdoor attractions. It is the industry's most comprehensive one-stop solution, focusing on innovation, for complete venue management. It covers all facets of the park operations in one integrated system, from multi-channel sales, access control, OTAs, cashless solutions, RFID lockers, inventory management, food and beverage sales, maintenance, and much more!