Semnox's Cashless Solutions Shine at Modesh World 2023Eco-Friendly F&B Solutions Foster Events Commitment to Sustainability.
Semnox's Cashless Solutions Shine at Modesh World 2023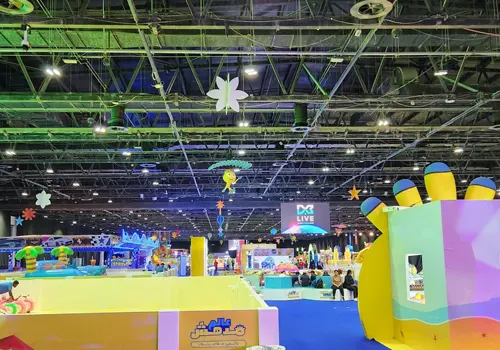 Eco-Friendly F&B Solutions Foster Events Commitment to Sustainability
Semnox Solutions, a global leader in providing innovative solutions for the entertainment and leisure industry, contributed its cashless F&B solutions to this year's Modesh World, reinforcing the UAE's dedication to a greener and brighter future.
Modesh World, held annually at the Dubai World Trade Center is an iconic indoor attraction, captivating millions of visitors with its thrilling rides, attractions, skill games, and arcades. This year, the event hosted over 20+ food counters that exclusively utilized Semnox's cutting-edge F&B solutions, elevating the overall event experience for both exhibitors and attendees alike.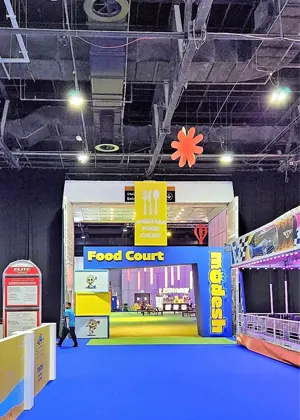 "We focus on adopting technology-based solutions to enhance the user experience in Modes World. Semnox has been able to deliver and match our requirements as always. We have extended the cashless operations to Food courts this year and have seen improvement in the visitor's experience. The operations have been smooth, and we have seen the benefits on ground" said Mr. Khalid Al-Hammadi, the Vice President at Dubai World Trade Center.
Semnox's partnership with Modesh World has been instrumental in incorporating sustainable practices throughout the venue. One of the key sustainable features was the introduction of cashless payments through Semnox's RFID cards and readers. This initiative, in line with the Dubai Digital Initiative, allowed visitors to pay for food, drinks, and souvenirs without cash, significantly reducing paper and plastic waste. The RFID cards were further encouraged to be reused as membership cards throughout the event.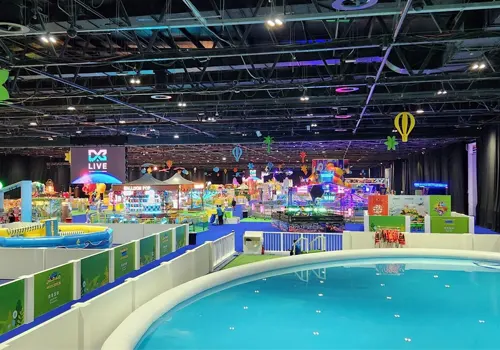 "Modesh World is a very well-known event in the region, and it's been a great pleasure working with the team for past few years. We have had great feedback from the operations team as well as the vendors and guests. Building on the success, this year we have extended the cashless operations from rides and attractions to F&B as well with handheld devices. This is also a testament to how Semnox has been able to cater to the demands of the events market" said Ashish KS, Business Head at Semnox Solutions. "We hope to continue to expand this successful technology partnership with the Dubai WTC"
Modesh World is a free-to-enter indoor 'edutainment" destination boasting an array of themed games, learning zones and fun activities for kids of all ages taking place between 26-Jun till 28-Aug this year. Semnox Solutions looks forward to continuing its partnership with Modesh World in the years to come, driving innovative, sustainable, and immersive experiences that captivate audiences and create a brighter future for all.
About Semnox:
Semnox Solutions provides technology and creative solutions for the entertainment and amusement industry. With a strong global presence in over 55+ countries and a diverse portfolio of successful deployments at over 2000 sites, Semnox continues to be a trusted partner for amusement parks, FECs, waterparks, and entertainment venues worldwide.