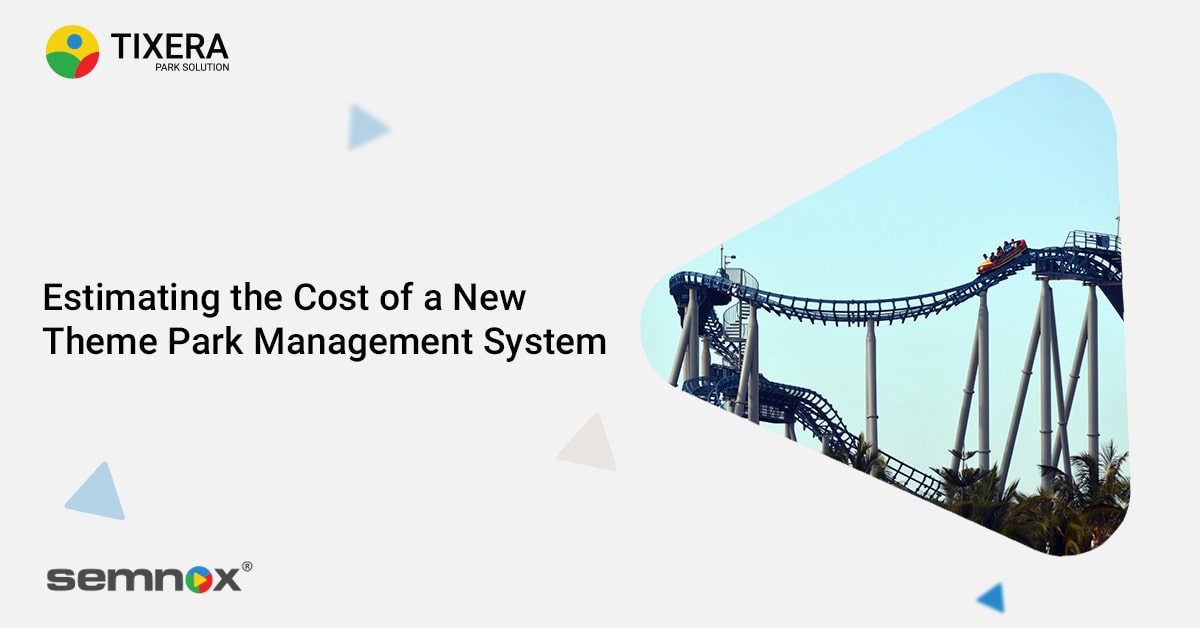 Estimating the Cost of a New Theme Park Management System
Estimating the Cost of a New Theme Park Management System
As theme parks and amusement venues expand, their operations can become more complex. This is especially true if you are relying on multiple solutions from different vendors. When venues start off, they might not think of the scalability of their systems as an important factor. But during expansion, it becomes the most important factor! 
Operators who are looking for an all-in-one solution to manage their venue need to be aware of how to implement a migration with minimum downtime.
Tixera's Change Management team has worked on dozens of migrations for amusement venues across the world and has crafted a streamlined process for efficiently executing digital transformations. 
If you are looking to migrate to an all-in-one amusement park management system, here are the most important things to keep in mind. 
Related: Is the Interface of Your Amusement Park POS Software Impacting Revenue? A Checklist Guide
How to Digitally Transform Your Theme Park with Minimum Downtime
Pre-Migration Preparation is the Key to Success
Planning the migration is just as important as the process itself. A detailed analysis of the existing system needs to be done. The central question here is — what are the similarities and differences between the existing system and the new one?

Answering this question involves mapping the two systems and identifying overlaps and gaps. It also involves identifying any third-party integrations that need to be set up.
Once you have the map, a checklist of all the hardware and software requirements needs to be made to ensure that nothing important is missed during the transition. 
Estimating the Cost of a New Theme Park Management System
It's possible to get an accurate estimate of the total cost of migrating to a new theme park management system and operators should expect the same from a vendor. Any additional requirements that you might have later will push the initial number up, but you should have a good baseline, to begin with. 
Ensuring Minimal Downtime During Migration 
The best way to ensure minimal downtime during migration is to execute it outside of business hours. The implementation and testing should happen in a phase-by-phase manner ideally when there are no guests at your venue. It's also possible to identify off-peak hours and execute parts of the migration then. 
Getting Off to a Good Start with the New System
Apart from testing the system to ensure that everything is working, the vendor also needs to train your staff to use the new system. If the system is good, the training time will be minimal to zero! Your staff should find the system intuitive and easy to use. It's also important to migrate your guest data from the old system to the new one so that your guest experience is not hampered in any way. 
Related: Guide to Increase Park Efficiency | Amusement Park POS system
A World-Class Amusement Park Management System
Tixera from Semnox Solutions provides a world-class amusement park and theme park management system, deployed at 200+ theme parks, water parks, attractions, and amusement venues worldwide!
Our expert team has handled Change Management projects for venues of all sizes and the transition has always been executed in the most professional and efficient manner. 
If you're looking for a venue management and theme park management system that can help you deliver the best experience your guests could hope for, then reach out to a Tixera representative today and ask about migrating to our holistic system today — email us at sales@semnox.com or call us today!