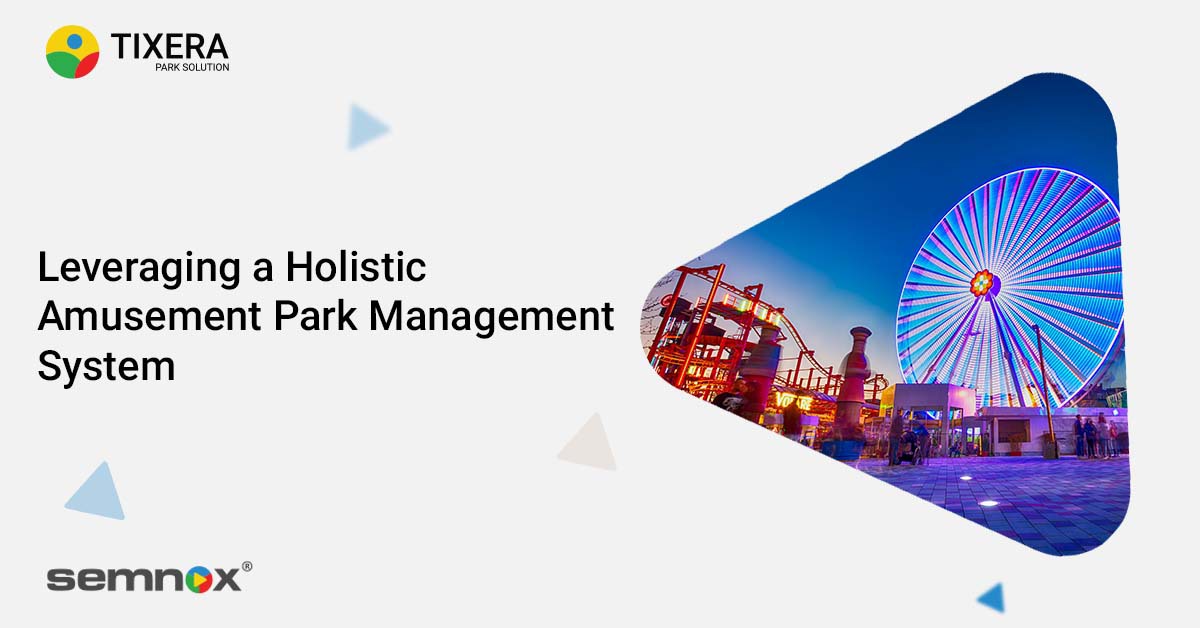 Leveraging a Holistic Amusement Park Management System
Leveraging a Holistic Amusement Park Management System
Operators are always in search of new and creative ways to boost revenue at amusement parks. Just relying on entry tickets or food and beverage sales is not enough. Also, from the guest's perspective — they expect more holistic experiences and value for money when they visit your venue.
This is where cross-selling and up-selling come into play — giving your guests additional value and creating a more complete experience for them! In this blog, we are going to share 5 ways you can cross-sell and up-sell to your guests. But before we do that, let's quickly define those terms.
What is Cross-Selling & Up-Selling?
Cross-selling is when a compatible product is offered to the customer along with their purchase. The most popular type of cross-selling involves selling food and beverage items in combination with entry tickets. The cumulative price of this combo product will be less than the sum of the individual products, giving your guests better value for money.
Up-selling happens when a customer is offered more expensive items or upgrades along with their purchase. For example, you can offer a regular guest the option to get a VIP membership that gives them access to the park for a whole year with a one-time upfront payment.
Amusement venues can deploy both cross-sell and up-sell strategies to increase their revenue. Let's look at some of the strategies that you can implement.
Related: Transform Visitors' Experience at your Amusement Park with a Digital Signage Module by Tixera!
5 Tried & Tested Ways to Cross-Sell & Up-Sell to Your Amusement Park Guests
Let's now deep into into this.
Create Combos with Entry, Merch, Food & Beverage
This cross-selling technique is the most straightforward one to implement. Instead of just selling tickets, you can create combos that include entry to the venue along with food and beverage options, and merchandise too.
Offer VIP Memberships to Your Most Loyal Guests
Guests who visit your venue often deserve to know that you value their patronage. The easiest way to do this is to offer them a VIP membership that includes access to your venue for a certain period of time, as well as other items like merchandise, food, and beverages — all for a lower cost than they would have to pay otherwise.
Gamify the Guest Experience with Loyalty Points
As guests keep visiting your venue, enjoying the rides and attractions, they can accumulate loyalty points on their spending which they can later redeem for discounted products or free gifts. This is an indirect approach to cross-selling which is perfect for your regular guests! It can be implemented using a Loyalty Engine that tracks guest spending at your venue and assigns points accordingly.
Create Exclusive Online or Kiosk-Only Offers
To encourage your guests to make their purchases online or on kiosks, you can offer exclusive discounts and combos when guests choose these sales channels. This approach to cross-selling has the added benefit of decreasing the burden on your staff as guests adopt self-service technologies!
Learn & Grow — Don't Hesitate to Experiment!
The secret to success in cross-selling and up-selling is trial and error — only by experimenting with different offers can you figure out which ones work best with your guests. Leverage your analytics software to understand guest demographics thoroughly and then understand the preferences and behavior of each demographic. This will allow you to fast-track the process of experimentation and identify workable offers quickly!
The success of your cross-sell and up-sell strategies ultimately depends on the amusement park management system that is powering your venue:
Data coming in from touchpoints across your venue need to be analyzed by the system and actionable insights presented to you.
Integrated inventory management is required to help you track the movement of items and gauge their popularity with guests.
The system should be able to tell you which cross-sell and up-sell offers are working well and which ones aren't — across all sales channels.
Tixera from Semnox Solutions is one such amusement park management system — you can implement all of the cross-sell and up-sell strategies mentioned in this blog, launch them across multiple channels, and track them effortlessly!

If you are looking to give your guests the best value for money, while also boosting your revenue, then trust Tixera to do the job! Schedule a free demo with our representatives today — email us at sales@semnox.com or call us!