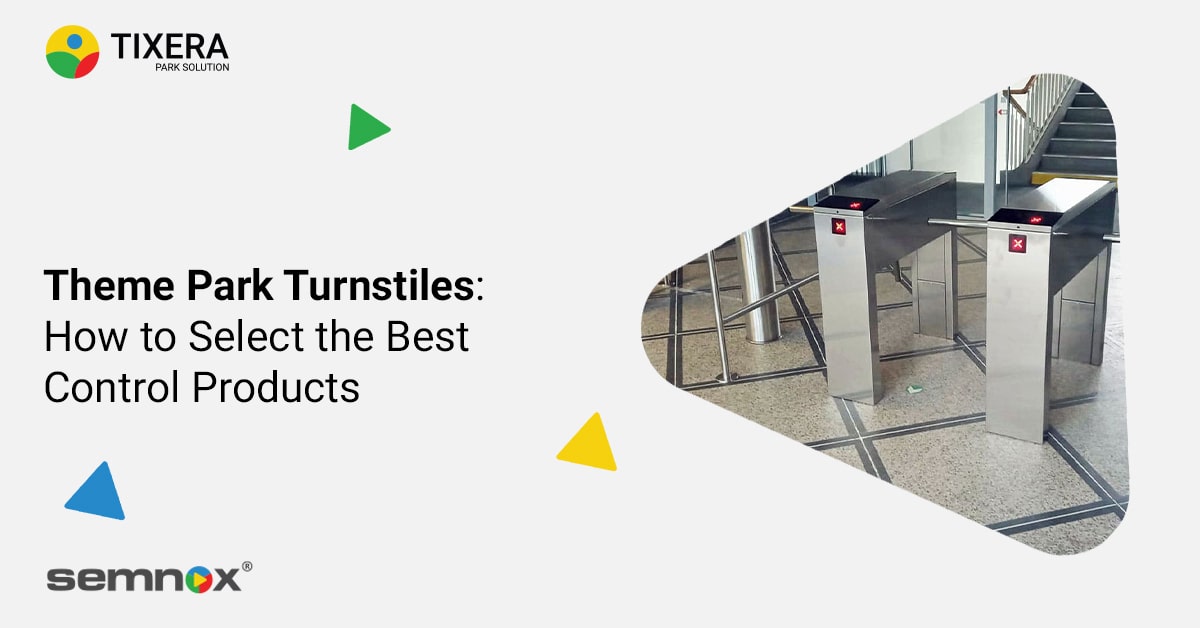 Theme Park Turnstiles: How to Select the Best Control Products
Theme Park Turnstiles: How to Select the Best Control Products
The first impression is the best impression. When guests visit your amusement venue, their first experience is passing through your theme park turnstiles. Here's the thing though — you will make a great impression if your guests have a smooth and forgettable experience with the turnstiles. After all, they must be excited about what awaits them once they enter the venue — your turnstile is just in the way!
With that in mind, you want to make sure you invest in the best access control gates for your amusement venue. While you can opt for manual validations using tablets or mobile devices, we are going to focus on automated access gates. We are going to outline 3 of the most popular types of theme park turnstiles and give you all the information you need to know about them.


Access Gate 1: Tripod Turnstiles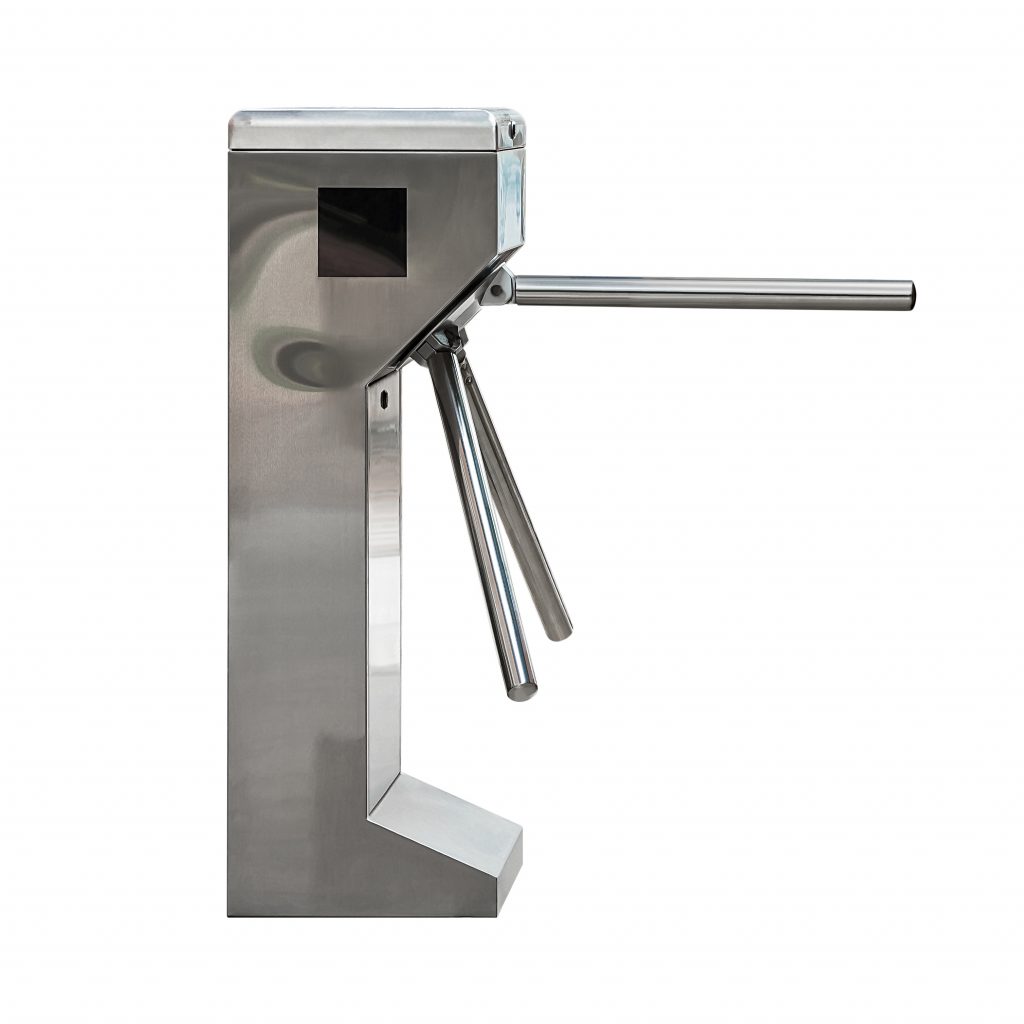 Tripod turnstiles are the most popular and economical type of access gates for theme parks and amusement venues. These waist-high access gates can have two or three revolving arms and are built to allow one person through at a time. They can be programmed to allow access in both directions or just one direction. They have a sturdy build with a stainless steel or powder coat finish.
RFID readers are integrated into the turnstiles. Guests scan their tickets and then push the turnstile arm to pass through. And the arms come back to their normal resting position after a turn.

Tripod Turnstiles are of two types:
Semi-Automatic: Once validation is successful the arms do not move. Guests need to push their arms and pass through. If the turnstiles are set to 'off', the arms fall down allowing free access. When they are set back on, the arms have to be pulled up into place manually.

Automatic: Once validation is successful, the arms automatically move to a 20–30 degree angle, letting the guests know that they can pass through. When the turnstile is turned back on after being turned off, the arms automatically pull up and are set into position.

Other features include:
Control from POS Software
Simple and robust quality turnstile
Indication of passage with pictograms integrated into the turnstile
Outdoor version with sealed cover for electronics
Cover for RFID card reader integration
Optional folding arm turnstile

Benefits of Tripod Turnstiles
Serves as a visual deterrent against possible infiltration
Assists guard force in managing the flow of employees and guests into a building
Creates a visual and psychological balance between being welcome and secure


Access Gate 2: Flap Barriers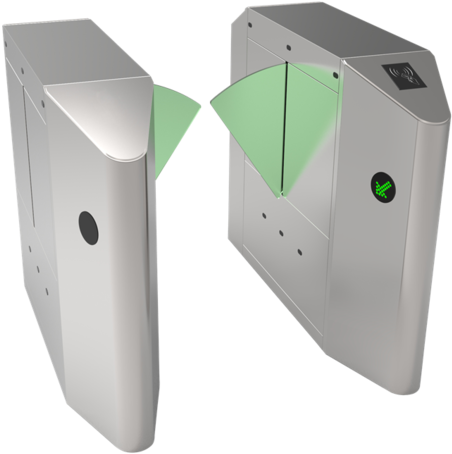 Flap barriers or 'speed gates' have flaps that slide in and out to control access. These allow fast movement of guests because it is very intuitive. When the guest's validation is successful, it automatically opens up and guests know that they have to pass through. There is no waiting for green signals, voice commands, or pushing the arms.
Flap barriers can also be configured to allow bi-directional or single-directional access. The flaps are usually made of plastic plates, acrylic, or toughened glass. They are recommended for venues with a higher footfall as they allow 30-40% faster movement of guests compared to traditional tripod turnstiles.

Other features include:
Wheelchair access support with passage width 950-1050 mm
Weatherproof and Outdoor version
Allow validation on entry and exit
Automatic sensors to prevent tailgating
Integrated POS software control

Benefits of Flap Barriers
Intuitive as open automatically
Faster throughput
Improved Security
Access Control Integration
Streamlines the entry process
Ideal turnstile for badge access control


Access Gate 3: Swing Gates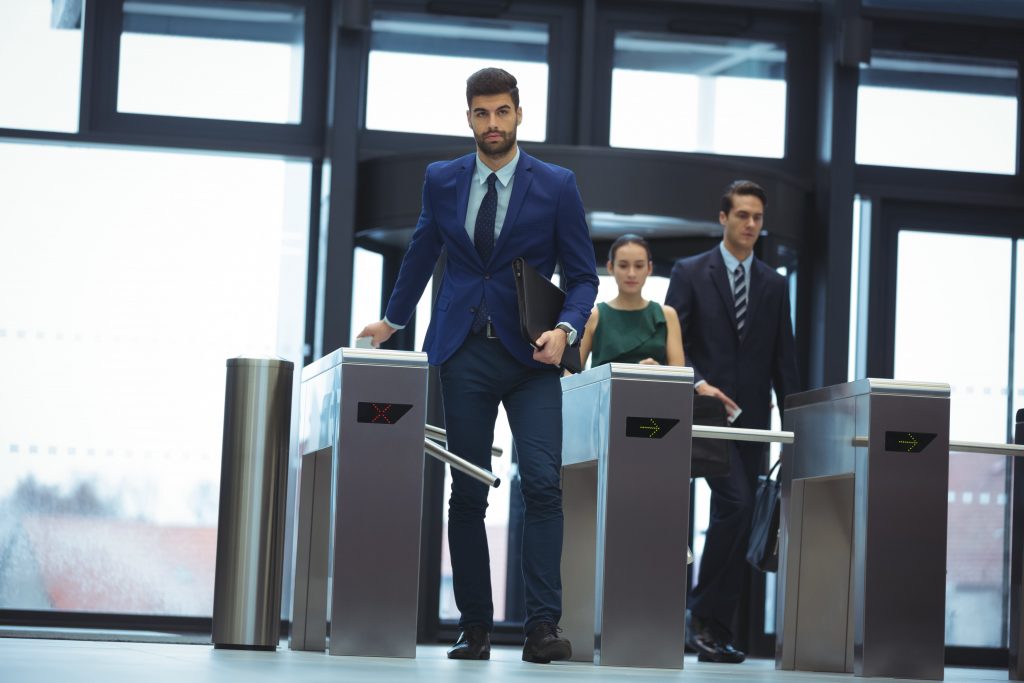 Swing gates are like flap barriers, but instead of the flap sliding in and out, it opens in or out — just like a gate would. These are also waist-high and can be set up to allow access in either direction. The swing gates are made of plastic plates or toughened glass — just like the flap barriers.
Typically, swing gates are used for special access entries where the gates are longer than 900 mm. Because they swing in or out, the length of the flap can be much longer.

Features include:
Wheelchair access support with passage width 950-1050 mm
Weatherproof and Outdoor version
Allow validation on entry and exit
Automatic sensors to prevent tailgating
Integrated POS software control


Benefits of Swing Gates
Intuitive as opens automatically
Faster throughput
Sleeker and more modern
Access Control Integration
Streamlines the entry process
Ideal turnstile for badge access control


Bonus: Barrier Gates
While all the above types of access gates are waist-high, you can also get full-height variants of them. These variants are called barrier gates.


RFID Reader Mounted Turnstiles
Tripod turnstiles and other turnstile access control systems like flap barriers and swing gates can be mounted with readers like the Tixera XCESS Reader. These readers can validate guest cards or wristbands with RFID, barcodes, or QR codes, and allow them access without any manual intervention.
The XCESS RFID reader has a rugged single-mold design with a bright, Fullscreen tap area. There are LED indicators with visuals and a buzzer for easy validation of entry and the reader can support both wired and wireless networks.

Related: Theme Park Ticketing System 3 Key Factors to Consider

The Best Access Control Products for Amusement Venues
If you are looking for the best access control products in the amusement industry, you won't regret choosing theme park turnstiles from Tixera by Semnox! We have tripod turnstiles, flap barriers, and swing gates available in both waist-height and full-height versions. The gates are integrated with the POS software which allows staff to control the gates without having to physically override the gates and allows recording the logs of openings. And we have a variety of customizable RFID cards, wristbands, and keychains for you to choose from!

"We did not want to compromise on the experience for the customers and Semnox made it possible for us to provide the best-in-class technology to power our systems and provide a smooth experience for our staff and visitors. We are happy to have made this decision," said Rajnikanth, Director of Thrill City.

Entry and access points are crucial. That's why the right gate and the integration with the onsite and online ticketing system are vital for preserving guest flow at your amusement or theme park. The Tixera ecosystem of products and services also includes ticketing kiosks, Point-of-Sale, OTA-integrated online ticketing, inventory, recipe management, and much more! Why bother with the hassle of dealing with a dozen different vendors when you can get all the solutions you need in one place!?

Reach out to our representatives today — email us at sales@semnox.com or contact us now!

Related: Transform Visitors' Experience at your Amusement Park with a Digital Signage Module by Tixera!

FAQ
How long does it take to install turnstiles?
Installation time varies by the number of turnstile lanes and the work being completed by the general contractor or other installers. With prep work done to the floor including coring and electricity if required, mounting and wiring the turnstile pedestals takes approximately 1-2 hours per lane.
What is the voltage on your turnstiles?
Wherever you are in the world, our turnstiles include an integrated power supply that converts input from 100-240 volts AC to a lower, more manageable voltage that suits your venue.
Does it come integrated into the central ticketing system automatically?
Our turnstiles are integrated into the ticketing solution via readers. It is a more plug-and-play approach at the venue.